I recently received the new and very first fragrance from Illamasqua.
'Freak is a concoction of dangerously exotic unconventional flowers which illamasqua has unashamedly blended together to celebrate the night'.
As i opened the box i was greeted to lots of purple tissue paper, a black velvet pouch, a envelope with my name on, promo pictures, a 15ml sample size of the Freak Eau De Parfum and in true Illamasqua style, a silver spray painted snail shell similar to the one that will be placed on the full size bottle.
Freak is the debut scent from Illamasqua and is unisex so catered to both men and women. What strikes me about this is the bottle that this fragrance is encased in. The full size version is tilted to one side and something quite different to anything i have seen before.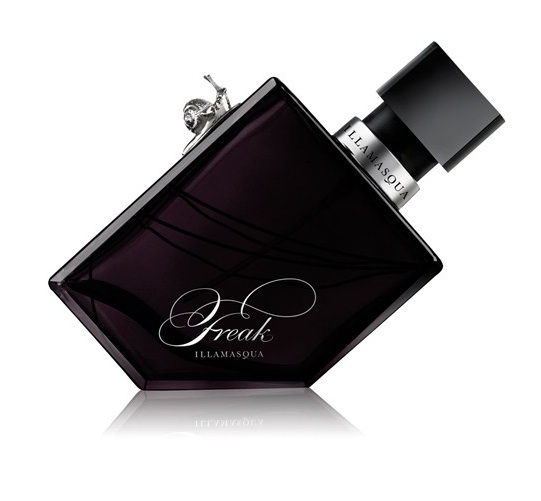 Top Notes:
Black Davana, Opium Flower and Belladonna
Heart Notes:
Poison Henlock, Datura and Queen of the night blossom
Base Notes:
Aromas of Frankincense, Oud and Myrrh
I personally absolutely love this perfume! I received it in the morning, wore it all day and could still smell it in the evening. It has a floral, rich smelling scent which isnt sickly and is quite different to the sweet, girly scents that i tend to usually go for and smells a little more 'grown up'. I honestly love it and is so much different from what i was expecting from Illamasqua, especially as it is called 'freak' i was thinking it would be more musky. I would definitely recommend a sniff if you are anywhere near a illamasqua counter.
Freak by Illamasqua is available from the 20th October 2011 but is available to pre order from the website now.
It will retail for £59 for 75ml EDP.
Will you get your freak on?