On Thursday, I was luckily invited by Emma to the Aussie Aussome Volume tribe party in Manchester! The theme was 60's and the setting was the basement of Bluu bar in the Northern Quarter. It was absolutely perfect! Aussie throw the most amazing events and nights out i have ever been to and this one really didnt dissapoint!
There was quite a few of us meeting up beforehand to do a bit of shopping and get ready together before jumping in a taxi to the event!
The evening was filled with 60's hair, flowing cocktails, nibbles and even karaoke with the gorgeous Shola K! She was absolutely amazing!
A lot of the lovely ladies i had met before but it was amazing meeting the ones i hadnt, especially
Paula
and
Jo
who i have been speaking to absolutely months, love lots and when meeting feel like i have known them forever! They are two amazing young ladies! :)
Que lots of photos stolen from the gorgeous Paula and Phoebe (As i only managed to forget my memory card!)
Gorgeous Hairstylists Zara and Amber Rose Volumising Jennifers Hair!
Karaoke
Lots of lovely ladies up for the last song of karaoke
Me, Paula & Steph
The beautiful Paula & Steph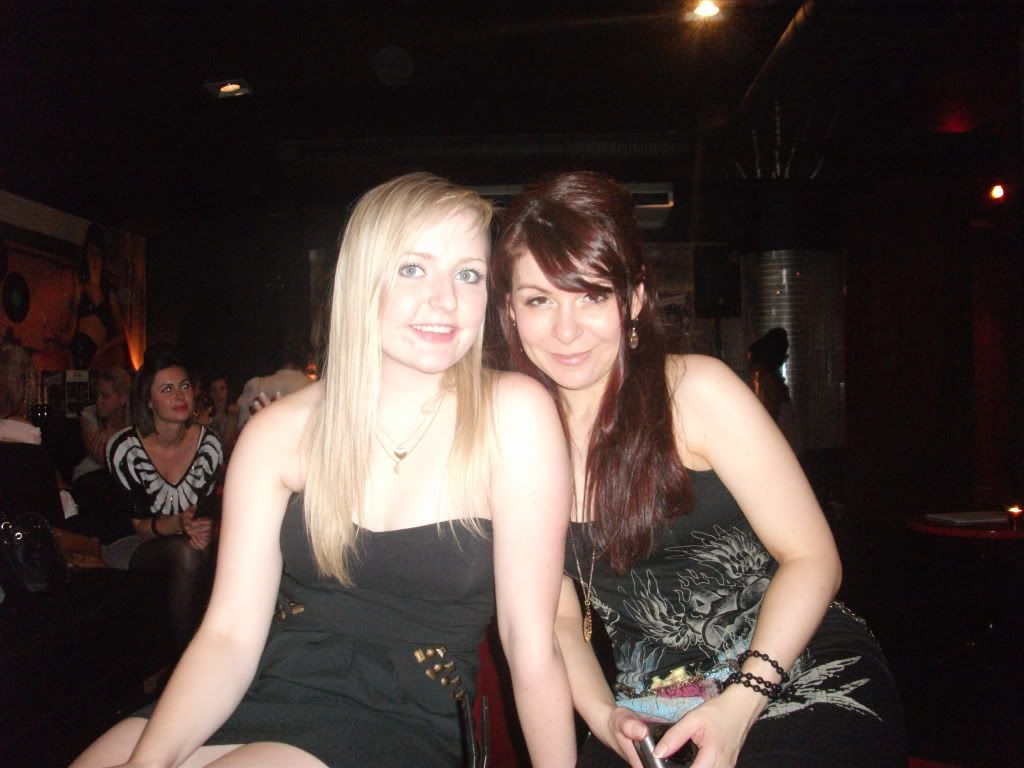 The beautiful Phoebe and Liloo
Beautiful Briony with even more beautiful hair! Love this picture!
Carla & Sinead (The other one!)
I had the best night imaginable, and i would like to thank absolutely everyone involved! All the lovely ladies at aussie Emma, Lisa and Nicola in particular for putting on an abslutely fabulous night as always! Hairstylists Amber Rose and Zara, the amazing Shola K and last but not least all the amazing girls i had the fortune of meeting!
I must admit the night didnt end there and a lot of the girls ended up seeing what Manchester had to offer!
The gorgeous girls that were involved: